Visit Site(opens in a new tab)sundanceThe Last Refuge11,879 followers10724
This is just too damned funny. You cannot make this stuff up. New York City Mayor Bill de Blasio is campaigning in Miami with a bunch of SEIU (Service Employee International Union) workers. (Video Below)
And somehow, the doofus from New York thinks it would be a good thing at the Miami International Airport to cheer: "Hasta la victoria, siempre". A very famous rallying cry from communist leader Che Guevara as he led the murder of thousands of Latinos.
Many Latinos in Miami-Dade fled from various communist regimes in Cuba and Central America; and many Miami residents actually have relatives who were killed by Guevara's political terror teams.
For Latinos to hear a New Yorker shout "Hasta la victoria, siempre" generates an autonomic response that is seriously angry. If you don't know the community, you just cannot overemphasize how big a bone-headed deal that is.
Yes, the New York limo-liberal crowd and the Antifa loons loves them some Che Guevara. However, in the vast majority of the real Latino communities, ESPECIALLY Miami-Dade, even mentioning that name is likely to trigger someone to kick your ass. [Not kidding]
Apparently, after a few hours, someone told Bill deBlasio how stupid that was; and the doofus sends out a tweet saying he didn't know. Which, is strangely, even funnier.
WATCH:
.
107 comments
taxpayer hereJun 27, 2019
Don't cha just love those pictures of Patriotic Americans! Holding their awesome signs for Trump!!
KAG!!!!
Hillaryisguiltytaxpayer hereJun 28, 2019One of the top photos shows a guy wearing a blue t-shirt and a MAGA hat. Awesome.
And……he's wearing some kool looking Adidas.
freepettaJun 27, 2019
Comrade DeBlasio doesn't even use his real name. He is not only a commie, he is destroying NYC with his dirtbag policies. The man is a brain dead corrupt imbecile who belongs in prison with his disgusting embezzling wife and lawless kids.
Rex70Jun 28, 2019
All anyone who lived through or was told the infamous tale of the Hindenburg-disaster of a NYC mayoral term of David Dinkins needed to know was that de Blassio was that destructive moron's Chief of Staff. Why anyone who gives the smallest toot for the city in which–and now the COUNTRY in which–he or she lives would even consider casting a vote to further this complete idiot's political career is beyond help and gets exactly what they deserve. Honestly…
John-Y128Jun 28, 2019
From the sign in the photo, it appears Latinos aren't as politically dumb as Blacks over Democrats attempting to take advantage of them.
6X47Jun 28, 2019
In related news, DeBlasio apologizes to Jewish community for use of "Hiel Hitler" slogan at Holocaust memorial
It really shouldn't be so surprising that Senior Warren Wilhelm (as he was known back when he was supporting Daniel Ortega) said the communist phrase. I'll be most voters (both R and D) do not know this tidbit.
Pegon ZellschmidtJun 28, 2019
"Who knows whether Bill DeBlasio knew it was a Che quote…?? Hell, every Democrat owns a Che shirt or, like Obama, photographs in front of a Che mural.
rcogburnPegon ZellschmidtJun 28, 2019Orange Man Bad
Che Man Good
Bob ParkerJun 28, 2019
Comrade DeCommio is so low in the Dem pols that about all the bastard can do is F*ck UP!
Dan Bongino speculated in his podcast that the only reason DeCommio is running for President is that he is angling for a Cabinet position.
Can anyone se this tool as a Secretary of Defense, Energy, Education, etc??
Check please!!
SquirrelDocJun 28, 2019
One reason all those twits are running: From here on, every time one of them shows up as a talking head, they will have the label "Presidential Candidate …"
shipley130Jun 28, 2019
Please pray that President Trump hears about this so Bill Boastfully gets reamed.
Lester Smithshipley130Jun 28, 2019Bill is sad school vacation has started no more meatless Monday. So what did Billy do to make himself feel better but invent meathead everyday the man is a genuine tool.
Que estaba pensando? De Blasio: "I learned from that mistake."After getting a drubbing from fellow Democrats after he quoted Che Guevara — apparently unknowingly — during a rally for Miami airport workers earlier today, New York City Mayor Bill De Blasio said he's sorry. I only meant it as a literal message to the striking airport workers that I believed they would be victorious in their strike- BdB. (2/2) — Bill de Blasio (@BilldeBlasio) June 27, 2019
tybee island
st augustine florida
miami beachhttp://www.visitmiamibeach.com
VisitMiamiBeach.com
VisitMiamiBeach.com
HomeAREASTHINGS TO DOHOTELS & RESORTSDININGSHOPPINGNIGHTLIFEATTRACTIONSSPASCONTACT USSIGN
OCEAN DRIVE
South Beach, also known as SoBe, is a neighborhood within the City of Miami Beach. It is known locally and internationally for its daytime people-watching on the beach and at night for being a major entertainment destination. The area hosts literally hundreds of nightclubs, bars, restaurants, boutiques and hotels. It has become extremely popular with international tourists because of the many foreign languages spoken everywhere on SoBe. Topless sunbathing by women is illegal but the practice is officially tolerated on South Beach. The area begins at the southern tip of Miami Beach and extends north to approximately 25th Street.
=======================================================================================
List your business here and
gain valuable web traffic.
List your business here and
gain valuable web traffic.
List your business here and
gain valuable web traffic.
Click here for pricing for VisitMiamiBeach.com and VisitMiamiandTheBeaches.com
Contact 305-573-9996 or email Sales@VisitMiamiBeach.com
=======================================================================================
Copyright © 2014 VisitMiamiBeach.com All rights reserved.
HomeAREASTHINGS TO DOHOTELS & RESORTSDININGSHOPPINGNIGHTLIFEATTRACTIONSSPASCONTACT USSIGN
AERIAL VIEW OF BAL HARBOUR, SURFSIDE
The city is small and affluent and is located in the northeast corner of Miami-Dade County. It is a very exclusive residential area because of the requirement that prospective residents be cleared by condo or home owners associations.
Bal Harbour is one of the most affluent zip codes in Florida and the adjacent Indian Creek area is among the highest income places in the United States.
The city is home to Bal Harbour Shops which annually ranks as one of the highest grossing shopping malls in the United States (by revenue per square foot). This shopping venue features well-known department stores and dozens of top-designer boutiques.
=======================================================================================
List your business here and
gain valuable web traffic.
List your business here and
gain valuable web traffic.
List your business here and
gain valuable web traffic.
Click here for pricing for VisitMiamiBeach.com and VisitMiamiandTheBeaches.com
Contact 305-573-9996 or email Sales@VisitMiamiBeach.com
=======================================================================================
Copyright © 2014 VisitMiamiBeach.com All rights reserved.
Visit Site(opens in a new tab)kaylaannauthorKaylaAnn2,488 followers4250
Did you miss me?
While I did miss some of you awesome bloggers, these past three weeks off have been an absolute, magical dream.
Married life is… WONDERFUL!!! After waiting seven and a half years to get married, I sometimes worried that I hyped up the idea of "marriage" too much in my mind, but both the wedding and the marriage lived up to every expectation and surpassed some.
I've tried to write poetry about my wedding day and maybe one day I'll be able to post something but my words never seem to be enough. For once, words fail me and I cannot describe the joy that I felt and still feel. How can I adequately describe the way my stomach fluttered and twisted those moments leading up to the ceremony, not out of nervousness but out of excitement? How can I explain the way my eyes locked on his over the heads of our friends and family as if there was no one else there? How can I convey the way my own eyes filled with tears when I saw the way he was looking at me, looking at me like there was no other woman in the world he would rather marry? Or how do I detail the precious intimacy of laying down next to someone and waking up to their bright blue eyes the next morning…
I'll keep working on those poems, and for now I'll just smile at my own memories. I have hundreds of notifications to read and respond to. I will be doing my best to see, read, and respond to every one of them! Please be patient as I am still going to be getting back into the blogging groove slowly as I place my focus first and foremost on making home with my husband.
Over the next few days, you may notice different types of blog posts than I normally post. Here's the deal guys, I'm an author and blogger; normally, my posts deal with those topics but for this next week, please have some grace with me as I dip into the "travel" side of blogging. For our honeymoon, we traveled to Kauai and there are some posts that I'm dying to write about. If those posts don't tickle your fancy, that's alright with me, come back next week when I dive back into "author" posts!
42 comments
Aww, Congratulations! Enjoy every bit of it. What a wonderful blessing? Memories can be a gift worth unwrapping over and over again.
kaylaannauthorBeutifleeJun 28, 2019Thank you so much Beutiflee! Wonderful blessings indeed! I have not yet stopped smiling at the beauty of all of it!
Congratulations to both of you! Wish you all the happiness and smiles
kaylaannauthorThe Lost SoulJun 28, 2019Thank you Lost Soul! I have not stopped smiling since. I am easily the happiest woman in the world.
Wow! Congratulations, Kayla! Best wishes!!
kaylaannauthorAmielleJun 28, 2019Thank you Amielle!
So happy for you!!!!
kaylaannauthorJohnzelleJun 28, 2019Thank you, Johnzelle! I'm pretty happy too!
LeighJun 25, 2019
Congrats!!
kaylaannauthorLeighJun 28, 2019Thank you!
Congratulations Kayla!!! Have a blissful wedded life!!!!
kaylaannauthorLauraWingJun 28, 2019Thank you so much!! I love being married, it is the coolest, most amazing thing in the whole world!
Congratulations, MRS.KaylaAnn! May all your days be filled with bliss!
kaylaannauthor-EugeniaJun 28, 2019Thank you so much, Eugenia! I know hard days may come but right now I'm so blessed by the moments we've shared!
Congratulations!!! Honestly take all the time you need. No worries at all. Plus I'm a huge fan of anything travel so I'm here for it.
kaylaannauthorLavanyaJun 28, 2019Thank you Lavanya! I love my blogging family, you guys are seriously amazing and so patient with me and don't abandon me I've got a Kauai Shave Ice post planned for Monday!
CongratZ!
The photo in the forest is gorgeous.
It looks like the second photo is not showing, though. All I see is an icon for a photo.
You might not be able to phrase things the way you want, but you described things in such a beautiful manner already.
kaylaannauthorfloatinggoldJun 28, 2019Thank you so much! I love that photo! So weird the second one isn't showing, I'll try to fix that!
And thank you, it was a beautiful day!
Congratulations to you both, once again, KaylaAnn! I'm so happy for you. Your photo in the forest is beautiful, like a fairy themed in the woods wedding.
kaylaannauthormissmwriterJul 1, 2019Thank you so much MissM! It felt like a fairy tale, it's hard to believe it was all real sometimes! I kept waking up the next few days thinking "this has to be a dream."
missmwriterkaylaannauthorJul 1, 2019It's not, but so much better than a fairy tale, right?
kaylaannauthormissmwriterJul 1, 2019Most definitely!!
Until DeathOne of the reasons I wanted to write Greg and Elena into a relationship is that they're two people who've lived close together for years, and who often forget…
For a starter guide to WordPress.com and to learn more about this theme go to:
https://wordpress.com/theme/radcliffe-2
You're now ready to make the text on this page your own. Open the page editor by clicking on the 'Edit' button 👇below to change the text on this page.
The deliberate and deadly attacks which were carried out yesterday against our country were more than acts of terror. They were acts of war. This will require our country to unite in steadfast determination and resolve. Freedom and democracy are under attack.
The American people need to know that we're facing a different enemy than we have ever faced. This enemy hides in shadows, and has no regard for human life. This is an enemy who preys on innocent and unsuspecting people, runs for cover. But it won't be able to run for cover forever. This is an enemy that tries to hide. But it won't be able to hide forever. This is an enemy that thinks its harbors are safe. But they won't be safe forever.
This enemy attacked not just our people, but all freedom-loving people everywhere in the world. The United States of America will use all our resources to conquer this enemy. We will rally the world. We will be patient, we will be focused, and we will be steadfast in our determination. This battle will take time and resolve. But make no mistake about it: we will win.
The federal government and all our agencies are conducting business. But it is not business as usual. We are operating on a heightened security alert. America is going forward, and as we do so, we must remain keenly aware of the threats to our country. Those in authority should take appropriate precautions to protect our citizens.
But we will not allow this enemy to win the war by changing our way of life or restricting our freedoms. This morning, I am sending to Congress a request for emergency funding authority, so that we are prepared to spend whatever it takes to rescue victims, to help the citizens of New York City and Washington, D.C. respond to this tragedy, and to protect our national security.
I want to thank the members of Congress for their unity and support. America is united. The freedom-loving nations of the world stand by our side. This will be a monumental struggle of good versus evil. But good will prevail.
I Can Hear You, the Rest of the World Hears You (September 2001)
Impromptu speech given at Ground Zero at WTC site (14 September 2001)
Thank you all. I want you all to know; it can't go any louder. I want you all to know that America today, America today is on bended knee. In prayer for people whose lives were lost here, for the workers who work here. for the families who mourn. This nation stands with the good people of New York City and New Jersey and Connecticut as we mourn the loss of thousands of our citizens.
I can hear you! I can hear you! The rest of the world hears you! And the people, and the people who knocked these buildings down will hear all of us soon!
The nation, the nation sends its love and compassion for everybody who is here. Thank you for your hard work. Thank you for making the nation proud, and may God bless America.
Islam is Peace (September 2001)
Remarks by the President at Islamic Center of Washington, D.C. (17 September 2001), Washington, D.C.
Thank you all very much for your hospitality. We've just had a wide-ranging discussions on the matter at hand. Like the good folks standing with me, the American people were appalled and outraged at last Tuesday's attacks. And so were Muslims all across the world. Both Americans and Muslim friends and citizens, tax-paying citizens, and Muslims in nations were just appalled and could not believe what we saw on our T.V. screens. These acts of violence against innocents violate the fundamental tenets of the Islamic faith, and it's important for my fellow Americans to understand that. The English translation is not as eloquent as the original Arabic, but let me quote from the Koran, itself. 'In the long run, evil in the extreme will be the end of those who do evil. For that they rejected the signs of Allah and held them up to ridicule'.
The face of terror is not the true faith of Islam. That's not what Islam is all about. Islam is peace. These terrorists don't represent peace. They represent evil and war. When we think of Islam we think of a faith that brings comfort to a billion people around the world. Billions of people find comfort and solace and peace, and that's made brothers and sisters out of every race, out of every race.
America counts millions of Muslims amongst our citizens, and Muslims make an incredibly valuable contribution to our country. Muslims are doctors, lawyers, law professors, members of the military, entrepreneurs, shopkeepers, moms, and dads, and they need to be treated with respect. In our anger and emotion, our fellow Americans must treat each other with respect.
Women who cover their heads in this country must feel comfortable going outside their homes. Moms who wear cover must be not intimidated in America; that's not the America I know. That's not the America I value. I've been told that some fear to leave; some don't want to go shopping for their families. Some don't want to go about their ordinary daily routines because, by wearing cover, they're afraid they'll be intimidated. That should not and that will not stand in America. Those who feel like they can intimidate our fellow citizens to take out their anger don't represent the best of America, they represent the worst of humankind, and they should be ashamed of that kind of behavior.
This is a great country. It's a great country because we share the same values of respect and dignity and human worth, and it is my honor to be meeting with leaders who feel just the same way I do. They're outraged, they're sad. They love America just as much as I do. I want to thank you all for giving me a chance to come by, and may God bless us all.
Freedom and Fear Are at War (September 2001)
I ask you to uphold the values of America, and remember why so many have come here.
The National Institues of Health

Search the NIH Website
Site Menu
In the News
Cutting calories may help lower important health risks.
Developing genetic tools to determine the cause of drug resistance.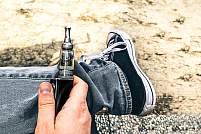 Reinforcing effects of nicotine, and its ability to promote vaping among teens.
Understanding this serious and often fatal illness.
NIH at a Glance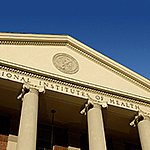 NIH is the nation's medical research agency, supporting scientific studies that turn discovery into health.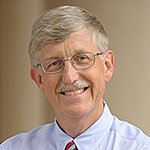 Francis S. Collins, M.D., Ph.D., provides leadership for the 27 institutes and centers that make up the NIH.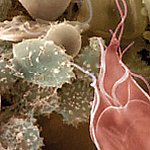 NIH is the largest source of funding for medical research in the world, creating hundreds of thousands of high-quality jobs.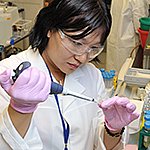 Scientists conduct research on NIH campuses across the U.S., as part of our Intramural Research Program.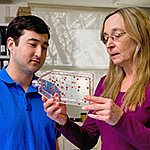 NIH provides training opportunities internally, as well as at universities and other institutions across the U.S.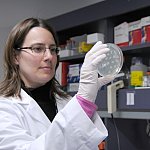 The central recruitment point of access to all NIH jobs and training opportunities
Featured Resources & Initiatives
NIH does not tolerate pervasive or severe harassment of any kind, including sexual harassment.
Cancer prevention and detection, while making more therapies available to more patients.
Learn about an audacious initiative aimed at revolutionizing our understanding of the human brain.
Learn about participating in clinical trials and where to find them.
A research effort to revolutionize how we improve health and treat disease.
Diabetes, obesity, cancer, asthma, and many other consumer health topics.
Trans-agency effort to speed scientific solutions to stem the national opioid crisis.
Trans-agency initiative to investigate conditions affecting people with Down syndrome.
NIH-supported research has had a major positive impact on nearly all of our lives.
Learn about NIH's workforce diversity programs and activities.
A bold venture to help identify new treatments and cures for diseases.
Important initiatives aimed at improving medical research.
Nondiscrimination Notice and Language Assistance Services
Connect with Us
Footer
NIH…Turning Discovery Into Health®
National Institutes of Health, 9000 Rockville Pike, Bethesda, Maryland 20892
U.S. Department of Health and Human Services (link is external)